About Our Acupuncturists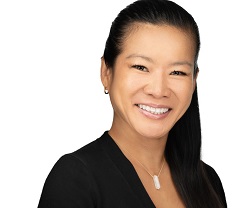 Angie Ng, Licensed Acupuncturist
Angie Ng is a licensed acupuncturist practicing in Chicago, IL and is board certified by the National Certification Commission for Acupuncture and Oriental Medicine (NCCAOM). She graduated with highest honors from the Midwest College of Oriental Medicine in Chicago, one of the first established acupuncture colleges in the country. After graduating from acupuncture school, she spent hundreds of continuing education hours studying under various experts to enhance her skills in pain management, fertility, facial rejuvenation, and weight loss. Additionally, she has completed training to be a personal trainer and has been a fitness and nutrition enthusiast for nearly her entire adult life. She is a member of the Illinois Association of Acupuncture and Oriental Medicine (ILAAOM).
Angie's interest in Chinese Medicine began as a child growing up in a traditional Chinese household where herbs and foods were routinely used as therapy for common ailments. This interest grew into fascination years later when acupuncture helped resolve some of her own troublesome health issues while conventional medicine provided unsatisfactory results. She had always been a believer in the body's own strength and capacity to heal and acupuncture proved to be an effective form of therapy that encouraged that natural healing process with no negative side effects. After experiencing the powerful effects of acupuncture, she decided to make a dramatic career change from her corporate job to become an acupuncturist in order help others experience the benefits of this amazing form of therapy.
Angie's approach to treating her patients is highly individualized and holistic. She carefully listens to and builds a strong relationship with her patients in order to develop a detailed and clear picture of each patient's overall health and unique needs. From this, a comprehensive treatment plan that not only addresses the presenting complaint, but also treats the root cause of the condition is developed. She uses not only acupuncture but also other natural and effective techniques such as electro-acupuncture, cupping, herbal therapy, Chinese Medicine, and bodywork to effectively treat a wide range of conditions that stem from both physical and emotional imbalances. In addition, she believes in empowering her patients to take a proactive role in their own health by counseling them in diet, exercise, meditation, and other lifestyle changes. In this way, effective and lasting results are achieved. Angie specializes in the treatment of pain problems, infertility, weight loss, stress/anxiety, and facial rejuvenation. In addition to being a licensed acupuncturist, Angie is also working on her Functional Medicine certification through Functional Medicine University to further enhance her skillset as a holistic and natural treatment provider.
Having successfully managed an active lifestyle, a full time job, and going to school to pursue her passion, Angie understands the challenges and stress that a busy schedule can bring. She believes that balance is the key to health, and uses this as a guiding principal in her approach to treating her patients, regardless of what ails them.
Angie currently has office hours at the Chicago Loop office Mondays, Wednesdays, Thursdays, and Fridays.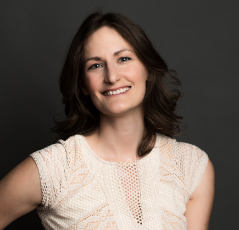 Sarah Edwards, Licensed Acupuncturist
Sarah Edwards is licensed in the state of Illinois as a board certified Acupuncturist. She has completed a Diplomate in Oriental Medicine and maintains a membership with the Illinois Society of Acupuncturists (ILSA). In addition to completing her acupuncture training with high honors at National University of Health Sciences in 2015, Sarah interned at Cook County Stroger Hospital in the pain clinic and studied world health through a volunteer program with Natural Doctors International in Nicaragua.
Sarah has continued her studies in the areas of pain management and pediatrics. Sarah is certified in Sports Medicine Acupuncture® and is passionate about nutrition and using herbs to enhance treatment plans. She enjoys treating muscle and joint pains, fertility, anxiety/stress, chronic diseases and pediatrics. Sarah uses an individualized, holistic approach with patients that focuses on finding the root cause of health problems and creating balance on harmony in the body systems. She uses Acupuncture, Chinese herbs, essential oils, and Chinese therapeutic massage to enhance health and well-being. Sarah is also certified in Mercier Therapy, an innovative deep pelvic manipulation therapy designed to restore mobility and function to pelvic organs. In addition, Sarah counsels patients in nutrition, lifestyle changes, and corrective exercises to further promote long lasting positive changes.
Sarah is also a new mom and in her free time, Sarah enjoys family time as well as spending time in nature and exploring the restaurants and culture of the city.
Sarah currently has office hours at the Chicago Loop office on Tuesdays and Saturdays.
Check out common conditions treated with acupuncture or contact us to schedule your acupuncture appointment.