Micro-Needling for Beautiful Skin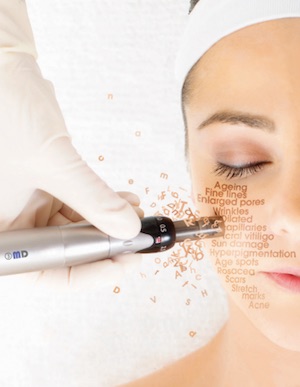 In addition to our other facial rejuvenation therapies, like acupuncture and LED light therapy, we now offer micro-needling, or collagen induction therapy (CIT), for a natural anti-aging treatment at our clinic! Micro-needling involves the use of a special needling device (DpDerm 3MD) that creates tiny punctures on the surface layer of the skin. These punctures stimulate the the fibroblasts of the face to produce more collagen and elastin, leading to a reduction in fine lines, better skin tone, reduction in acne scarring, reduced hyper-pigmentation, and overall skin rejuvenation. The procedure is relatively painless and has minimal to no downtime. Most spas and dermatologists offer microneedling at $300+ per session. However, we are offering this anti-aging procedure for $150 for a limited time. Micro-needling can be paired with LED light therapy and acupuncture for facial rejuvenation at our clinic for optimal anti-aging effects. Your acupuncturist can work with you to tailor a treatment plan specific to your needs.
To learn more about micro-needling with DpDerm 3MD and to view examples of treatment results, click on the brochure links below.