New Acupuncture Patients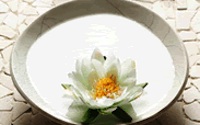 We have appointments available at our downtown Chicago acupuncture clinic Monday through Saturday. To schedule your first appointment, please call the office at 312-890-5553. If for some reason we are unable to answer your call, please feel free to leave a message or email ang@acubalancechicago.com and we will get back to you as soon as possible.
Please give us at least 24 hours notice if you are unable to make your scheduled acupuncture appointment. We know your time is valuable and we have reserved your appointment time just for you, so please give us the same consideration.
We recommend that you eat a light meal or snack prior to coming in for your first acupuncture treatment. You may wish to wear comfortable clothing for your acupuncture treatment, however, we always have clothing for you to change into if needed.
Expect to spend about one hour in the office for your first visit. Please arrive at least 10 minutes prior to your first acupuncture appointment in order to complete the necessary paperwork. To save time, you may wish to print, complete, and bring in the following form with you on your first visit. You can also download the form, fill it out, save it, and email it back to ang@acubalancechicago.com.

Acupuncture New Patient Forms
To view office hours, addresses, and contact information, please visit our Contact Us page.


The downloadable form is in PDF format. If you do not already have AdobeReader® installed on your computer, click the Adobe® image to download for free.