Testimonials for Our Chicago Acupuncture Clinic
Reviews for Angie Ng, Licensed Acupuncturist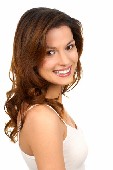 "Highly recommended acupuncturist"
"Angie and Acupuncture for Balanced Wellness are amazing! I've been seeing Angie for acupuncture treatments weekly for almost a year, and I am so glad that I started doing so. As a distance runner and a lawyer, I was experiencing pretty significant physical and mental stress from years of pounding pavement and spending way too many hours at a computer -- and Angie has helped exponentially. The whole acupuncture experience is very relaxing (I almost always fall asleep, and I both hate needles and quite literally can never nap otherwise!), and my neck pain, back pain, and overall stress are much improved. The facilities are extremely clean, Angie is very flexible in terms of scheduling around a less-than-flexible work schedule, and she is great at listening to how you're feeling on a given day and adapting accordingly. I'd highly recommend acupuncture at Acupuncture for Balanced Wellness."*
-E.R.
"Helped nerve pain"
"Angie Ng is amazing!! Her acupuncture and cupping treatments have given me movement in my arm and shoulder from pain due to severe adhesive capsulitis. I also have pain from robotic surgery and she has lessened the surgery pain. The nerve loss and numbness is lessening. She's given me my quality of life back. If you doubt the treatments of acupuncture, don't!! Book with Angie, you won't regret it!!"*
-A.P.
"Acupuncture treatments relieved lower back pain"
"A friend recommended acupuncture to me as a way to address lower back pain from years of being a desk jockey. I'm grateful my first experience with acupuncture was with Angie! She is incredibly knowledgeable, skilled, and kind, and went out of her way to explain everything she was doing on my first few visits to help put me at ease and understand how acupuncture really works. After my first session, I honestly felt like I was walking on air. The tension in my lower back had evaporated! I continued seeing Angie for the rest of my time in Chicago, and she helped me address other lingering issues in my neck, shoulders, and upper back, all of which I had accepted as inevitable, though now I know a lot better."*
-P.P.
"Helped with allergies and other ailments"
"During my first treatment with Angie I could tell she knew her stuff! Very quick and painless she moves around the body placing needles in the perfect place resulting in RELIEF! Angie has been working on my allergies for a couple months and I have noticed a huge improvement. I had been on Zyrtec for many years, all year long and have now been off this antihistamine for 6 weeks! At the same time she is making this happen, she relieves all my muscle aches and pains, I am an overactive adult and always have an issue for her to smooth out. She also is knowledgeable of herbs which she sometimes includes in my treatment. I have had only a positive experience with Angie, I ask her to take care of an issue and she makes it happen."*
-C.W.
"Assisted with labor induction"
"Angie is professional and effective. I trust her skills. I asked her to put me into labor and she did. The office is also very clean and professional."*
-O.L.
"Very caring and thorough acupuncturist"
"Ive seen Angie for acupuncture for anxiety management and other health concerns and have found her to be very caring and thorough. She has great bedside manner, and it is clear she enjoys her work and is passionate about it. Highly recommend!"*
-E.K.
"Very professional and good at what she does"
"I've seen Angie off and on for the last couple of years, primarily for an elbow, finger (injuries) and back (chronic) pain. After a brief meeting at the beginning of each session to check my pain levels, she uses a mix of needles, e-stimulation, and cupping throughout the sessions to deal with my pain. She is very professional and good at what she does for a reasonable price. I usually only need to go for a few sessions before the pain subsides. I would highly recommend Angie!"*
-M.M.
"Helped with IVF Success"
"My husband and I had been trying to conceive for almost two years. We were going to start IVF and I had heard that Acupuncture coupled with IVF increased the success. I never had Acupuncture before but was willing to try it. Angie came recommended for infertility issues. I was a bit nervous because I hate needles but Angie was very professional and the procedure was virtually painless. She listened to my ramblings and always had helpful information to give me. Sometimes I felt like Angie explained more than my IVF doctor! After several Acupuncture treatments and 1 round of IVF we are happily expecting!"*
-C.H.
"Cured my Plantar Fasciitis"
"After months of pain and discomfort and trying all the approaches I found on the internet Angie cured my plantar fasciitis. After the first two sessions, I started not only to feel relief but the tingling sensation of regeneration. Soon, I was pain free and have been since."*
-H.G.
"Caring Acupuncturist"
"I went to see Angie after seeking out many different forms of therapy for my back pain and anxiety. Angie took the time to listen to my concerns and helped bring great relief for my issues. Although acupuncture is no overnight cure, after consistent treatments, I continue to feel better and better. Overall, acupuncture has helped me more than any other therapy."*
-R.W.
"Great Chicago Acupuncturist!"
"I first saw Angie when I sprained my ankle. The sprain was severe and the swelling prevented me from walking. After the first session of acupuncture, the swelling decreased significantly. I was able to walk. I returned for three more acupuncture treatments and I was back to playing volleyball two weeks after the sprain. About a few months later, I banged my knee with an opponent while playing volleyball. The knee was swollen and I could barely walk. Once again, I saw Angie for an acupuncture session and the swelling nearly abated with one treatment! Ever since, I have been regularly getting acupuncture treatments for aches and pains resulting from playing volleyball and working out. In addition, I have been receiving acupuncture treatments for relaxation and stress relief. Thanks to Angie, I have grown to regard acupuncture as an effective healing modality. I have also been impressed with broad application of acupuncture, as it can be used to treat anything from an ankle injury to stress."*
-R.K.
"Did wonders for my strained lower back."
"I strained my lower back and after several days of lingering pain, I decided to make an appointment with Angie. After the acupuncture treatment the pain was reduced about 80% and the next day it was pretty much gone. I was very happy with the results and will go back again if the need arises."*
-S.V.
"Acupuncture for PMS"
"Angie is highly skilled and professional and at the same time intuitive and caring. I have seen her about a dozen times and look forward to every appointment. Angie has been guiding me on a path toward hormonal balance, stress relief and overall better health. I highly recommend her!"*
-M.M.
"Acupuncture helped me quit smoking."
"I had tried a number of things to quit smoking with limited success. After only 5 treatments with acupuncture, I was able to quit. Although it wasn't the easiest thing to do, with Angie's help, I was able to manage my cravings and finally kick the habit. I have been smoke free for 4 months and counting."*
-T.L.
"Neck, shoulder, IT band and hip flexor"
"For the past two years, Angie has been treating my various issues relating to my triathlon and cycling repetitive muscle use during training. after a few weeks of treatment, pains and soreness no longer hampers my training program. I highly recommend Angie's knowledge and skills using acupuncture for training recovery."*
-J.M.
"Neck and shoulder pains"
"Angie has been helping me with my chronic neck and shoulder pain for almost 6 months now and have seen great results due to her service! I have had this chronic pain for over 10 years, and having her as my acupuncturist, she has helped alleviate most of my symptoms! I can actually sleep at night in a normal sleeping position- whether that is on my back or just on my side. She is extremely passionate in what she does and I would truly recommend her to anyone who is curious and interested in trying some alternative measures! Angie is the answer!"*
-S.U.
"Sciatic Nerve Issues"
"Angie has worked wonders on my lower back to relieve my chronic sciatic pain caused by all the sitting I do at my job. She's knowledgeable, attentive, friendly and informative. Not once have I found her un-enjoyable to be around. She loves what she does and she does it well. I've had acupuncture a total of 4 times now and I must say, her combination of the traditional needles combined with the more tech-savvy electro-stim has helped the most out of all the treatments I've had. Thanks Angie!"*
-J.
"Arm Pain"
"I am so pleased that my acupuncture session with you made my hand/arm/elbow stop hurting. I can actually sleep again!"*
-L.J.
"Neuralgia"
"I am truly amazed that the session helped with my occipitial neuralgia. When I got there, I had pain in my neck, head and even behind my eye. When I left my appointment, it was gone and has stayed gone! Thank you for your expertise. You are amazing."*
-S.N.
"Hypothyroid"
"I want to thank you for everything you do, not only for me, but for helping many others. I did not realize how horrible I was feeling until I start seeing you. Every week I felt results as to how I was feeling. I can't thank you enough. Acupuncture has changed my life! Thank you!"*
-M.J.
"Facial rejuvenation acupuncture"
"Angie spent time in learning about my health challenges and customized the treatment to my needs. She also has weekend hours that fit well with my work schedule. I would highly recommend her."*
-C.B.
"Angie helped me to regain my health."
"She is very helpful, very knowledged. She treated my left hip, left leg and my back. She is always very accomodating. She always found time for me even though sometimes i called at last minute. Her health suggestions helped me alot as well. She is very educated about nutriotion which i found so helpful. I like the fact that she worked sundays. It was very convenient for me. After every session with her, i felt relaxed and pain free. She cured my chronic pain on my hip, back and left leg. I am grateful. I recommend her to anyone."*
-F.S.
"Fertility acupuncture"
"I was looking for an acupuncturist to help me go through my second IVF process after a failed cycle. I'm so glad to find Angie. I have been seeing her for 4 months. She is very professional and helpful. She really takes her time to speak with me before each session and give me advices on the healthy eating and herbs. I feel calm and relaxed after each treatment. The cycle went well and I'm pregnant! Thanks Angie! I highly recommend her."*
-Z.S.
"Fatigue/Wellness"
"I couldn't believe from just one visit I started feeling better! Certainly this helps me to make the changes you suggested. I appreciate your caring way and look forward to feeling even better as time goes on."*
-P.M.
"Stress/Sinus issues"
"I have been seeing Ang at Acupuncture for Balanced Wellness for quite some time and I highly recommend her services. From acupuncture to cupping there are a variety of effective services which can help treat pain, allergies/sinus, stress and hormonal balancing. I always feel better after her treatments! Ang takes a very holistic approach to healing and has a caring and compassionate bedside manner. I love the convenience of the downtown office on Adams too. I am so glad I found her and highly recommend her!"*
-M.M.
"Extremely effective acupuncturist"
"I was seeing Angie for a year and a half and think she is an extremely effective and professional acupuncturist. I started seeing her because I have IBS and was trying to get pregnant and wanted to stop taking my meds. She not only helped me regulate my digestive track but later helped me with fertility issues, stress and sleep. I can honestly say that I felt very balanced while receiving weekly accupuncture treatments. I would highly recommend Angie!"*
-J.S.
"Gets to the root of the issue"
"I've had chronic issues due to my figure skating background, and not only does Angie listen, she gets to the root of the issue. Words can't describe how much better I feel after visiting Angie. And I've been going to chiropractors since I was 13."*
-C.P.
"Relieved lower back pain"
"A friend recommended acupuncture to me as a way to address lower back pain from years of being a desk jockey. I'm grateful my first experience with acupuncture was with Angie! She is incredibly knowledgeable, skilled, and kind, and went out of her way to explain everything she was doing on my first few visits to help put me at ease and understand how acupuncture really works. After my first session, I honestly felt like I was walking on air. The tension in my lower back had evaporated! I continued seeing Angie for the rest of my time in Chicago, and she helped me address other lingering issues in my neck, shoulders, and upper back, all of which I had accepted as inevitable, though now I know a lot better."*
-P.P.
Reviews for Michael Jamlang
"Helped with plantar fasciitis"
"I've seen Michael more recently for my severe plantar fasciits pain in my foot. Like Angie, he uses a combination of needles, e-stimulation, and cupping on my foot and calf areas. He's also done some massage therapy and scraping to further reduce the pain in the foot and back areas. He's very flexible with the amount of strength he uses and adjusts his technique depending on the level and location of the pain for a given session. I would highly recommend Michael!"*
-M.M.
"A master of his craft"
"As a fitness and wellness professional, I believe acupuncture to play an essential role in maintaining balance. Balance of the body. Balance of the mind. I visit Mike at the 300 W Adams location on a weekly basis for he is a master of his craft. His guidance and expertise in acupuncture, massage, etc. has aided me in living a balanced life. I highly recommend coming to see Mike for your acupuncture needs."*
-B.T.
"Relaxing experience"
"If you need to relax, heal or just breathe… Mike is such a gentle soul that you cannot help but feel better in his presence."*
-A.O.
"Acupuncture for fertility"
"I've struggled with infertility for a year. Many suggested I try acupuncture. I'm glad I did as I was able to get pregnant after a few sessions. It is the most calming and relaxing time in my week…. I've used Mike … and he is wonderful."*
-A.S.
"Fantastic bedside manner"
"Mike has a fantastic bedside manner and is great at taking your feedback into account to make treatments more effective. Btw, I wish I had 6 stars to give him."*
"Tendonitis in ankles"
"Michael Jamlang is my acupuncturist and I think he is absolutely wonderful. I have had tendonitis in both ankles for several months and severe pain in walking. I was initially apprehensive, but Michael is a patient practitioner with a calm demeanor. The process was painless and actually quite relaxing. At the end of the first visit, I felt some of the pain subside in both ankles. I was elated! After three visits, I have experienced a decrease in pain and continued improvement in walking."*
-U.P.
"Hyperthyroid and hormonal balance"
"I've been seeing Michael weekly for thyroid hormonal balance, and couldn't recommend him more! I was diagnosed with hyperthyroidism over two years ago and have still been struggling with it. I've been taking methimazole since diagnosis and was rapidly gaining weight due to the medication. With methimazole, I was able to get my T3 and T4 into normal range, however my TSH would always be undetectable. My doctor suggested increasing the dosage again and giving it one last shot before opting for surgery, and that was when I started looking into alternative ways of healing. I started seeing Michael weekly for hormonal balance, stress regulation, and he's also been doing massage therapy on my neck and back. My TSH is now within normal range and continues to rise as my T3 and T4 stays constant. It's hard to say how much of it was the medication and how much was acupuncture, but the combination is working I plan to continue. I'm now on a plan to decrease my dosage and hopeful for the best! Besides that, I've seen numerous other improvements such as better regulated menstrual cycles with little to no cramping, restful sleep, and an overall improved awareness in my body and health. If you're struggling with hormonal issues or would like to combine an alternative, natural way of healing to your current treatment, I strongly suggest acupuncture. Many insurance plans cover it as well. Michael is a great guy who is very knowledgeable, professional, and easy to talk to. Give him a visit!"*
-C.C.
*Results may vary from person to person.