Acupuncture for Balanced Wellness is pleased to offer therapeutic massage from our licensed massage therapists Lisa Adame and Conor MacDonald. Both therapists bring extensive and diverse backgrounds in body work that include therapeutic massage, deep tissue work, prenatal massage, Swedish massage, Thai massage, and more. From now until December 31, 2020, we are offering one hour massages for only $70. Of course, we continue to accept insurance if your plan covers massage. Call 312-890-5553 or email ang@acubalancechicago.com to schedule your massage appointment today.
Meet Lisa Adame
Lisa Adame is a licensed massage therapist with extensive experience working in both clinical and spa settings.  She is skilled in both relaxation and deep tissue massage.  Her areas of specialization include Swedish, sports massage, prenatal, deep tissue, hot stone massage, and reflexology.  Her goal is to provide relaxation and pain relief to her patients using various bodywork and massage modalities. Her hobbies include reading, drawing, and spending time with her children and dog.
Lisa is currently available for massage at our clinic on Wednesdays from 12 pm to 6 pm.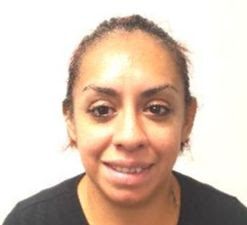 Meet Conor MacDonald
Conor is a graduate of the SOMA institute and has been a licensed massage therapist in Illinois since 2014. For the last 7 years he's been operating throughout the Chicagoland area and has clocked over 5,000 clinical hours with patients. Conor is trained in deep tissue, sports, trigger points, targeted fascial release and spa-like massage modalities. Outside of clinic, Conor is an avid yogi, CrossFitter and big-time animal lover.
Conor is currently available for massage at our clinic on Mondays from 12 pm to 8 pm.